Have you seen these stunning photos of the Bay of Kotor that convinced you to visit Montenegro? Well, this is at least how I ended up in Montenegro. The small town of Kotor is a great place for a day trip from Budva, Herceg Novi or Tivat.
We've been based in Budva twice for a couple of months, and we used the convenient location to do some day trips. Kotor is only a 30-minute bus ride away, which was perfect for spending one day in Kotor.
It doesn't matter from which town you come, there is a very high chance that you can take the local bus. The bus system in Montenegro is pretty good! You can take a bus from Herceg Novi, Tivat, or Budva to get to Kotor. If you come from Herceg Novi, you can enjoy a ride all the way around the Bay of Kotor. It's amazing!
How to spend one day in Kotor
Kotor isn't a big city, but it is definitely worth visiting. The fortified town is a UNESCO World Heritage Site because it was part of the Venetian Republic for four centuries. You can see it in the architecture of the old town.
Walking through Kotor Old Town
I already told you that I fell in love with Budva's Old Town and Kotor is just as pretty, or even prettier. I guess I just love Montenegro itself for all the fortresses and stunning views.
Read: 6 photos to fall in love with Budva's Old Town!
When you walk through the narrow alleys of Kotor's Old Town, you will quickly notice the street cats. Unlike other places I have visited, they actually feed the cats here. Of course, there are always problems with street cats, but that's not the topic of this post. You'll feel like in a cat's town. Probably they will take over the city one day 😀
Exploring the old town maybe takes about an hour. If you like browsing through shops, have a look inside some churches, or grab a bite, you can easily spend more time.
If you are already in the exploration mode, go down to the water and enjoy the great view of the Bay of Kotor from there. There aren't good beaches around, where you can go into the water, but you'll probably see some people sunbathing.
During our second visit, we jumped in the water and it really isn't as nice as at the coast. There is more seaweed und the rocks feel even sharper. But if it's really hot outside, it's still worth it.
What I do like about Montenegro's public beaches, they have showers and/or changing "rooms". It makes day trips way easier because you don't have to wait to dry or run around in wet clothes.
Hiking to Kotor Fortress for stunning views of Bay of Kotor
I would suggest hiking to the fortress either in the morning or in the afternoon for the sunset. Around noon, it will be extremely hot and miserable because there isn't much shade on the trail.
The high season is July until August, which means it is hotter and more crowds.
You will find many different entrances to the fortress trail from the old town. It is easy to find. The trail only takes around 1.5 hours.
Liking what you are reading? Pin it!
An alternative route could be climbing the Ladder of Kotor. Read more about it here.
Take a boat trip to see the Bay of Kotor
You can also take a little 2-hour boat trip to see the marvelous Bay of Kotor. This way you can soak in the great views from a different angle, i.e. Lady of the Rock and Perast. A longer boat tour will bring you to Blue Cave as well. For this one, you should bring swimming gear because you can jump in the water at Blue Cave.
Check out this video from Vacaymood for the boat trip:
Click the button below to load the video from YouTube.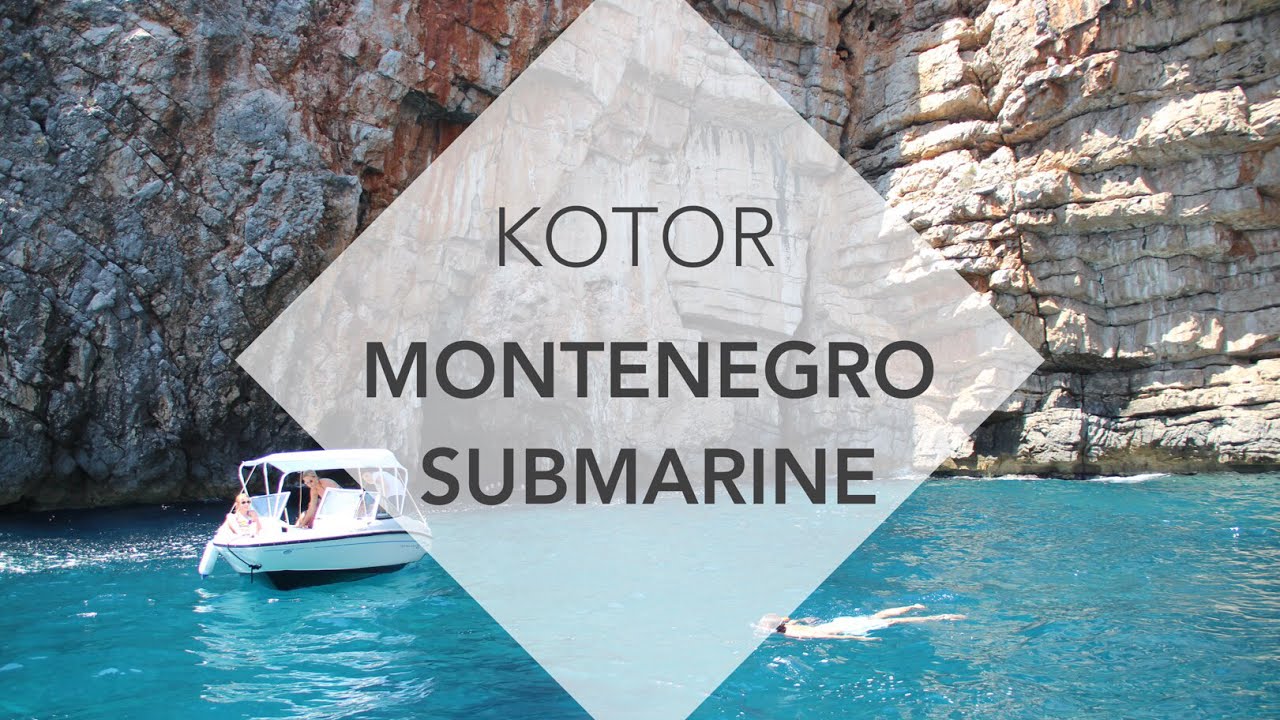 Load Video
Staying for longer in Kotor?
You may want to stay in Kotor for longer because you fell in love with the scenery. In this case, you can take a bus to Perast another day. It is a cute lesser-known town around 8 miles (14 km) from Kotor. Lady of the Rock and Saint George are right in front of Perast.
There are also more hikes around Kotor and you can drive up to Lovcen National Park, which offers great views of the mountains. If you haven't understood yet where this country has its name from, you will do so here. "Monte negro" means black mountain (it is Crna Gora translated into Spanish) and the views in this wonderful park will make you realize it.
Lies Also read: How to visit Lovcen National Park without a car!
Where to stay in Kotor
There are numerous hotels that offer fantastic views of the Bay of Kotor, but they are also sold out very quickly.
The traditionally furnished Studios Kono not just offer a wonderful view of the bay, they are very close to the old town of Kotor and only 1min from the sea. Check the availability for Studios Kono here!
If you are rather looking for a modern apartment, check out the Apartments Blue Sea. It is 3 min from the sea and around 10 min from old town. Check the availability for Apartments Blue Sea here!
The Apartments Vukotic I also provide an excellent view from the balcony. The apartments have a classy-modern design and are around 10 min from Kotor Old Town. Check the availability for Apartments Vukotic I here!
Quick information about Montenegro
Montenegro is a young country
It is NOT part of the EU
Currency: Euro
Language: Montenegrin (similar to Serbian and Croatian), not many people speak English
Safety: I felt very safe everywhere, but I also traveled with my partner
Best time to visit: April to June and August to October (mid-July to mid-August is the high season); November to March is colder and rainier
Getting around in Montenegro: It is a small country so that you can reach each side of the border within a couple of hours. You can either rent a car or get around by bus (they have a great bus system).
So, when are you going to visit this gorgeous place?